Covid 19 – What impact on my international flight?
Following an unprecedented health crisis, all our efforts are focused on assisting our impacted clients to help them maintain their travel plan by postponing their adventure in South Africa, Namibia and Mozambique to a later date.
The majority of local suppliers and providers show a lot of flexibility and understanding, but it is often internal and international flights that are the problem.
Reports, vouchers, credits, with or without fees, for what dates and within what timeframe? There is enough to tear your hair out! The conditions applied by the airlines have changed a lot in recent weeks and it is therefore opportune to take stock of the situation.
---
After initially offering refunds, the company Air France has recently adapted its policy and now offers, for departures before July 3, 2020, postponements free of charge (for new departure dates no later than November 30, 2020) or cancellations in the form of vouchers (non-refundable and valid for one month). year). For postponements after November 30, a supplement may be requested.
---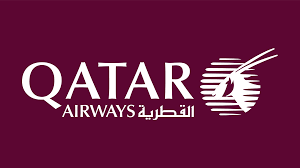 In Qatar Airways , reservations with departure until June 30, 2020 can be postponed free of charge or canceled in the form of a voucher (valid for 1 year).
Only price differences of more than 10% should be covered by travelers.
---
For the KLM flights with a departure before July 3, 2020, the company offers a free postponement for a new departure until November 30, 2020. For later departures, the fare difference is not supported.
Alternatively, a voucher valid for 1 year and non-refundable can be obtained.
---
British company British Airways now offers to change the departure date and / or destination free of charge for all bookings made between March 3 and May 31, 2020 as well as for all flights with a departure date up to May 31, 2020.
---
In Ethiad Airways , flights with a departure date before July 31, 2020 can be postponed free of charge but only refundable flights can be refunded. There is also the possibility of obtaining a voucher of up to $ 400.
---
More than ever by your side!
The situation is changing so quickly, we strongly recommend that you regularly consult the websites of the various airlines to follow the developments. Also, we invite you to contact the airline's customer service with new travel dates in order to check the availability of flights at the same prices.
From our side, we will be there to accompany you and advise you as best as possible so that your travel plan is kept safe.
Rest assured that we are constantly "monitoring" the development of the situation in our destinations and that we will keep you informed in due course if events should impact your trip. We will then find solutions together to postpone or modify your itinerary so that this project is maintained and takes place in the best conditions. In the meantime, do not hesitate to contact us if necessary.
Africally, the SATravellers team