Difference between private reserve and National Park
When planning a trip to Southern Africa, the safari stopover is a must. And after some research we always come back to the same question: what is the difference between a private reserve and a National Park? Which of the two to choose for the safari experience to be successful? Our rangers will unravel the pros and cons of each option.
What is a National Park?
---
A National Park is a vast wild territory where fauna and flora are preserved and protected from human activity. For example, in Kruger National Park, the wildlife of animals is never disturbed: they are neither cared for nor fed. They go on with their lives as they normally would.
National parks are managed by the state and open to the public against entry and conservation fees to maintain the park and its proper functioning. Some important rules are in place in order to continue to be able to open its doors to the public.
The rules to be observed in a National Park?
---
Opening / closing hours
First of all, the National Parks have relatively strict opening and closing times. You can consult them on their website because they vary according to the time when the sun rises and sets. As for the Kruger, it opens approximately at 5 a.m. and closes its doors between 5 p.m. and 6 p.m. seasons. After this time, you no longer have the right to enter or leave the park, it is therefore necessary to take your precautions.
Roll in step: piano, piano …
When we talk about precautions, it is mainly because it is authorized to go to observe the animals in the Park with your personal or rental car, and the speed inside is limited between 30 and 40km / h. Assuming that you stop to observe the animals, allow 3 hours to cover 80km. Plan your trip well and do not hesitate to allow a margin so as not to find yourself stranded at the gates of the National Park.
Some rules of conduct on safari
Do not get out of your car: In your car, it is obviously forbidden to put on music so as not to disturb or even excite the animals.
Follow the roads: You also have the obligation to follow the roads already marked out in the park, whether these are paved or dirt.
No Smoking: It is also forbidden to smoke inside the National Park.
Do not feed the animals: It is forbidden to feed the animals so as not to make them dependent or aggressive. The idea is especially not to interfere with their natural behavior.
How is a safari in a National Park?
---
There are two possibilities for you: Self-drive or Game drive.
Self-drive is when you drive yourself in the Park, you are free to stop when you want and you can observe the animals that are close to the roads main.
The Game drive is a safari guided. You get into a kind of 4×4 open very early in the morning with a guide, who leads you in the Park and gives you more explanations flare-ups on animal lifestyles, information on species birds, then brings you back to your accommodation at the end of the day. These guides, called Rangers, have a cost, that's for sure, but also have a lot more experience. They know how to spot from afar where the animals are and where the observe. In addition, it is still much more pleasant to be driven all day and be in "visitor" mode.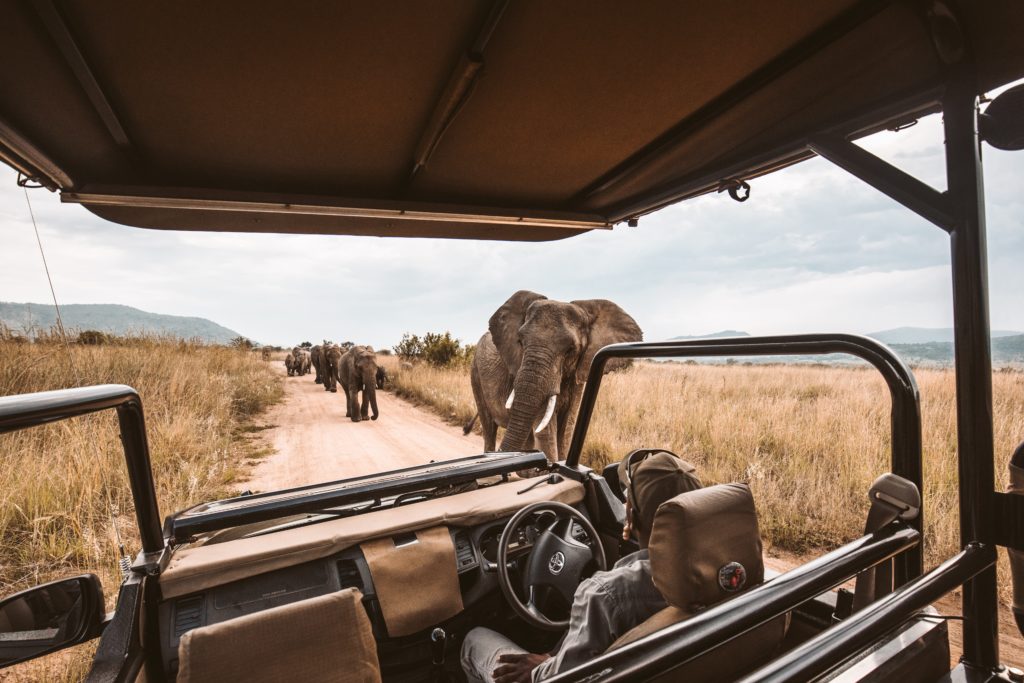 What is a private reserve?
---
Animal reserves bordering national parks are called private reserves. As a general rule, many private reserves revolve around National Parks to enjoy the same flora and fauna as the latter, all in a more intimate setting.
The setting of the luxurious safari lodge
Several or a lodge nestles in the heart of a private reserve. They are usually more luxurious than the accommodation that is available in National Parks with high standard services.
Indeed, some lodges have large expanses of savannah around their accommodation where the wild animals live their lives in exactly the same way as in the National parks. Certain rules to be applied in these reserves and the manner to live safaris are somewhat different.
Rules to follow in a private reserve
---
Apart from not feeding the animals and staying silent, there is no special rule to follow in a private reserve. Being independent of the National Park, the private reserve follows its own rules, that is to say that there is no opening or closing time or even an obligation to stay on the beaten track during your safari to observe animals.
How is a safari in a private reserve?
---
No self-drive in private reserve
Unlike National Parks which welcome thousands of tourists each year, the private reserves limit the number of adventurers in their enclosure. In these lodges, there are only guided Game Drives, you are not allowed to drive yourself in the reserve.
The advantage of these Game Drives guided tours is that you are far from the tourist masses, which can sometimes create traffic jams in front of a group of animals, so you have more privacy and the calm of the bush cradles your safari. In addition, you can think outside the box and observe lions, elephants and other giraffes very close. Your Ranger will not hesitate to stop at your request so that you can take the best possible shots and feel the adrenaline of African wild life. He will also share with you all his experience and will pass on its knowledge to you with passion.
Day or night safaris, on foot or in 4×4
As mentioned above, having no constraints on schedules, private reserves offer game drives at sunrise, at night, and sometimes even on foot. These periods of the days are ideal for observing the animals because they are on the hunt. The lodges also have many water points which are the places strategic to see as many animals as possible.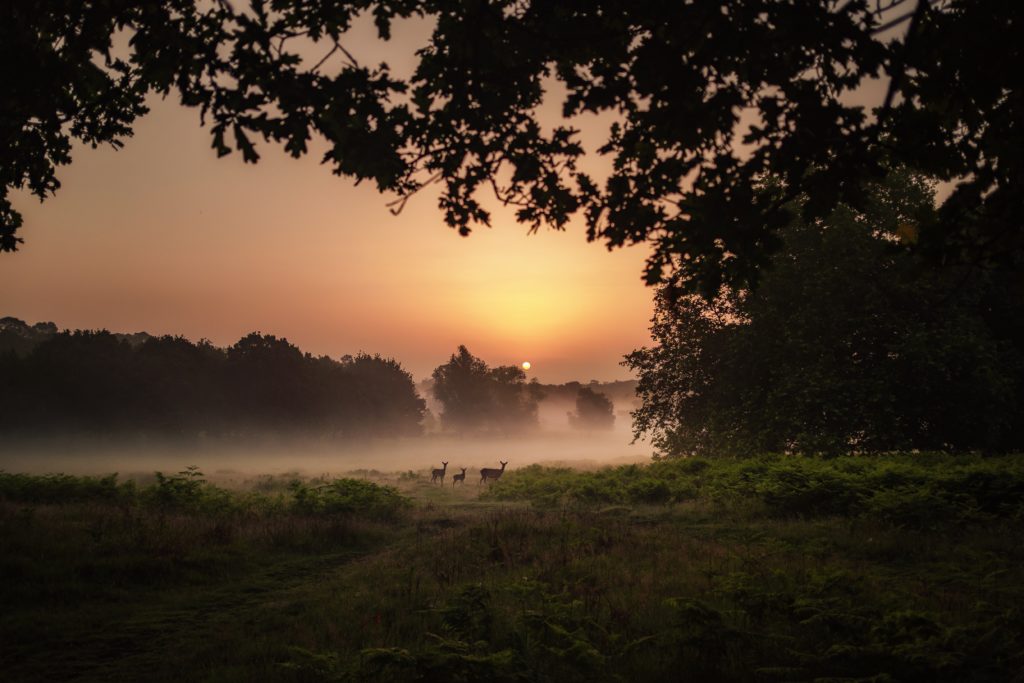 Conclusion?
---
Although National Parks are essential steps that must be done at least once, we recommend private reserves to make your safari an unforgettable experience. More intimate, wilder, quieter, and quite simply more private, your journey takes on its full meaning when you see your first lion strutting around the bush up close.
There you have it, you know everything about the difference between private reserves and National Parks. Have you made your choice ? We would be delighted to organize your safari. Contact us.
See you soon,
Anaëlle.
---
SATravellers, is an agency based in Cape Town which, for more than 13 years, has specialized in tailor-made destinations in Southern Africa. Our rangers will be happy to advise you.
Our latest articles: