Health in Namibia: Malaria and compulsory vaccines
Nothing should spoil the excitement of planning your trip to Namibia. Conversely, you must leave well prepared, and for that, we are here. Update on malaria and compulsory vaccines for Namibia: we will share with you all the health and practical information before your departure.

what malaria?
---
A simple definition
Malaria and malaria are two terms that mean the same thing. Malaria (or malaria) is a disease that is transmitted by a bite from certain species of so-called "anopheles" mosquitoes.
Not all mosquitoes are carriers of the disease and being bitten in a risk area does not always mean transmission. Carrier mosquitoes most often bite at sunrise and sunset, so be especially careful at these times of the day and night.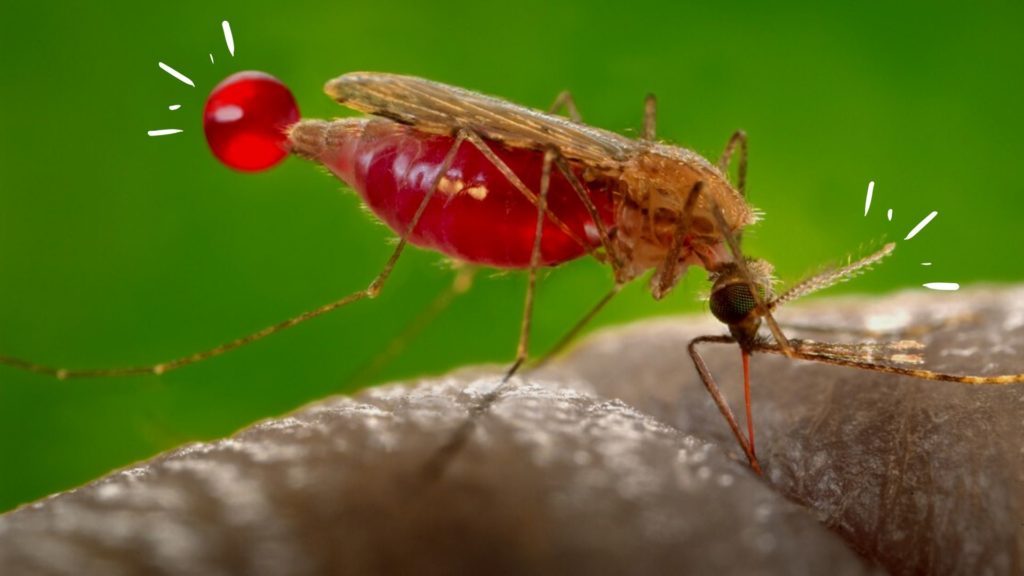 Symptoms of malaria
The symptoms of malaria are very similar to those of the flu. During the period following your trip, if you notice that you have feverish climbs or a persistent headache, do not hesitate to consult your doctor, telling him which country you have been in.
Symptoms of malaria appear two to three weeks after a bite from an infected mosquito. This is why it is important when you return from a risky destination to monitor your state of health.
Malaria in Namibia: how to avoid it?
---
Get out covered!
Do not tempt mosquitoes, cover your arms and legs after dark, and possibly use mosquito repellents.
Repellents in all formats
Anti-mosquito creams or spray: repellents are available in all formats including the smallest for those who do not put their luggage in the hold.
Most often the lodges also provide mosquito repellent products in your rooms and common areas. Finally in the evening: sleep under the mosquito net when possible.

Preventive treatment
In addition, do not hesitate to contact your doctor if you want to take preventive treatment. It is taken a week before your departure, during your stay and especially a week after. Depending on the dosage, the indications differ: our expertise stops at that of science and your SATravellers team invite you to contact the family doctor on this subject before your Namibian adventure.
Areas of malaria in Namibia
---
Malaria exists in Namibia but very little and above all, only in a few well-defined regions. The risk of malaria potentially affects the entire northern third of the territory, but it is in the far north and northeast that the risk is highest – i.e. the Ovambo region and that of the Zambezi ( the Caprivi Band).
A risk in the rainy season in the north of the country uniquely
The risk is present only during the rainy season from January to April. And for good reason, mosquitoes love wet and swampy areas. The closer you go to Botswana and its superb Delta, the more you run the risk of encountering mosquitoes on your way.
Update on your safari in Etosha
Here, opinions differ. Many say Etosha Park is malaria free – including local guides and rangers. But some consider that the risk is not zero during the wettest period (from October to April). The winters (from May to September), very dry, seem to be without risk.
In any case, if there is a risk, the chances of crossing an infected mosquito are very low in this region of Namibia. Our recommendations remain the same: protect yourself from bites by covering yourself up at daybreak and at nightfall, use repellents and consult your doctor to ask for his opinion on a preventive treatment before your trip.

Which vaccines are compulsory for Namibia?
---
Namibia having a very dry climate from May to October-November, no disease commonly encountered in Africa is rife. There are therefore no special precautions to be taken, so no compulsory vaccinations. However, remember to check your "basic" vaccines: tetanus, polio, hepatitis, etc.
What to put in your first aid kit for Namibia?
---
Medicines and pharmaceuticals will be in the cities. But we must not forget that Namibia remains a mainly desert country: it sometimes happens that you spend whole days without seeing a cat! And it is also for its wide open spaces that we go to this magical country … So remember to take some essential products before your departure such as:
The indispensable
Aspirin,
Solar cream,
Anti-scalding cream (Biafine type),
Disinfectant,
Mosquito repellent,
Band-aid, bandages, etc.
Medical structures and insurance
There are many medical infrastructures and well-trained doctors. Having insurance for medical expenses and repatriation insurance is always a good idea.
What are the good ones reflexes?
---
After your trip to Namibia, and even if you have taken preventative treatment, symptoms of malaria may appear a few days, weeks, or even months after your return. If you have the slightest doubt the right reflex is to go to your doctor.
Are you ready.
---
And There you go ! You know all about the precautions to take regarding malaria on your next trip to Namibia. We would be delighted to organize it for you, contact us !
We also know the destination from all angles. Check out our Namibia travel blog to find itinerary ideas and other travel advice. Psssst … but also a guide on the safari in Namibia!
See you soon,
Anaëlle.
---
SATravellers, is an agency based in Cape Town which, for more than 13 years, has specialized in tailor-made destinations in Southern Africa. Our rangers will be happy to advise you.
Our latest articles on Namibia: