With this combination of South Africa and Mozambique, you no longer need to choose between your passion for scuba diving and the discovery of two superb countries! SAT offers you a trip dedicated to scuba diving and wildlife enthusiasts. From the coast of Kwazulu Natal, Africa
Details
Itinerary & Accomodation
INCLUDED
NOT INCLUDED
PICTURES
With this combination of South Africa and Mozambique, you no longer need to choose between your passion for scuba diving and the discovery of two superb countries!
SAT offers you a trip dedicated to scuba diving and wildlife enthusiasts . From the coast of Kwazulu Natal , in South Africa, in Mozambique, with Vilanculos and the archipelago of Bazaruto , you will explore the most beautiful sites of the Indian Ocean. Between these two moments of passion, you will have the opportunity to immerse yourself in the heart of the largest animal park in southern Africa, Kruger Park .
This itinerary can be adapted according to your wishes: more or fewer diving, with friends, in 4×4 or in a very comfortable version!
DURATION
12 days
ENTER/EXIT
Durban Airport / Vilankulo Airport
--- 1 ---
The Wild Coast South of Durban
Day 1 to Day 3
---
You will start your trip south of Durban to enjoy the beauty of the Aliwal Shoal and Protea Banks reefs, world famous for their concentration of sharks: hammerheads, bull sharks (locally called Ragged Tooth sharks or raggies), black tips, bulldogs or bull sharks (Zambesi shark), copper sharks and the famous tiger sharks.
Nights in your private villa:
In Umkomaas, your first stop, you will spend 2 nights in a new lodge located above the dive club (B&B). At Protea Banks, you will stay in a private villa for the group (or equivalent) in self-catering. We like: the beauty of the reefs
--- 2 ---
Sodwana Bay
Day 4 to Day 6
---
On the way, stop at St Lucia for a cruise in the estuary to see hippos and crocs. Arrive late afternoon at Sodwana Bay, South Africa's only dive site in the tropics. Everything is on site: comfortable rooms, dive club, restaurant and bar!
Your lodge in the national park
3 nights and 5 dives are planned in the Sodwana National Park, a programme that will delight nature lovers! The sites of "2 miles reef", "5 miles", "7 miles" and "9 miles" are real aquariums. We like: An exceptional dive
--- 3 ---
Game drives in the Kruger Park
Day 7 to Day 8
---
Drive to the famous Kruger Park! 20,000 km² in size, one of the largest parks in the world, where animals roam freely and anything is possible... You are entering the animal world so be careful, keep your eyes wide open! The famous Big Five (lion, elephant, leopard, buffalo and rhino) are on your doorstep, all you have to do is find them!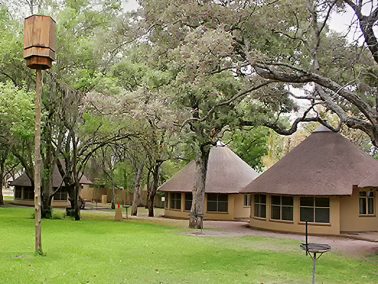 Overnight stays in the heart of Kruger Park
Two nights are planned in two different camps, so you can multiply your chances of encountering the abundant wildlife. We like: discover the big 5
--- 4 ---
Diving in Vilanculos, Mozambique
Day 9 to Day 11
---
Last stop of your Mozambique trip, Vilanculos. The dive sites are magnificent, very little frequented and therefore still virgin, with a beautiful fauna and very nice corals. For experienced divers, the Cabo Sao Sebastao site offers a great chance of encountering pelagic species such as manta rays, hammerheads and bull sharks.
Your nights facing the ocean
After your dives, enjoy a moment of comfort and relaxation in your accommodation, overlooking the Indian Ocean. We like: the diversity of the fauna
Transfer (s) specified in the itinerary Domestic flight (s) specified in the itinerary Rental of vehicle (s) according to specified category Mentioned or similar accommodation Meals according to daily detail mentioned Activities specified in this itinerary Accompaniment of local guides for the specified activities Organization costs Road book (or Roadbook) 24/7 local English speaking assistance VAT
International flights Optional activities Conservation taxes specific to the entrance to the proposed parks Meals not included in the daily detail Passport, visa, vaccines and other formalities fees Assistance and repatriation insurance Cancellation insurance Tips Additional costs for rental vehicle (s)