Do you dream of discovering a totally wild country immersed in nature? Botswana is the destination for you!
Details
Itinerary & Accomodation
What's included
What is not included
Pictures
Do you dream of discovering a totally wild country immersed in nature? Botswana is the destination for you! For a week you will be immersed in these splendid landscapes worthy of the most fascinating animal documentaries. Here, the animals are in total freedom and man has hardly done his work there. You will end your trip on the Zimbabwe side at the edge of the famous Victoria Falls for a 100% magical end of your stay!
DURATION
9 days
ENTER/EXIT
Johannesbourg Airport/Aéroport de Victoria Falls
--- 1 ---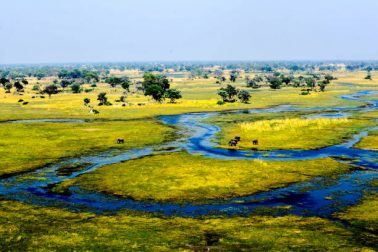 Okavango
Day 1 to Day 3
---
A plane will take you directly to Botswana to the town of Maun, at the foot of the Okavango. Here the exclusivity begins! A small plane will drop you off in the heart of the delta where a private transfer will take you to your first lodge. After settling in, you and your guide will embark on your first game drive.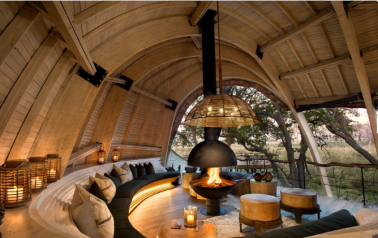 Your lodge in full immersion
For 3 nights you will have the chance to be fully immersed in the delta while being taken care of 100%. We like: being in total immersion
--- 2 ---
The Chobe Game Reserve
Day 4 to Day 6
---
This morning after your last activity, a small plane will be waiting for you for your private transfer to the Chobe Game Reserve for 3 exceptional days on the banks of the river. Between safaris and relaxation, these 3 nights will allow you to totally disconnect from any stress & worries: you will just have to appreciate the wonders before your eyes!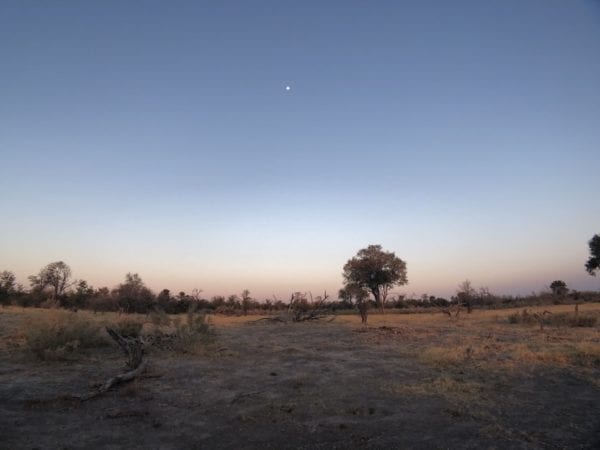 Your nights in the heart of the reserve
You will sleep in the Chobe Game Reserve. This ephemeral luxury lodge is made up of air-conditioned tents set up in the middle of the park, on the riverbank. The animals roam freely through the camp, so you will be accompanied by armed rangers as soon as the sun goes down. We like: the wonderful landscapes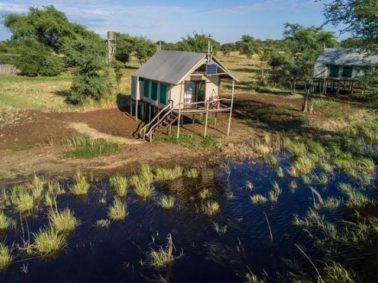 --- 3 ---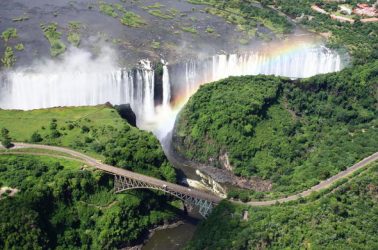 Victoria Falls
Day 6 to Day 8
---
The famous Victoria Falls ! To get there we have planned a road transfer to reach Zimbabwe from Botswana. You will stay for 2 nights right in front of these impressive 100m high falls. We have then arranged for you to fly from Victoria Falls airport to Johannesburg. For more exclusivity, why not take a helicopter flight over the Falls? Let's get some height!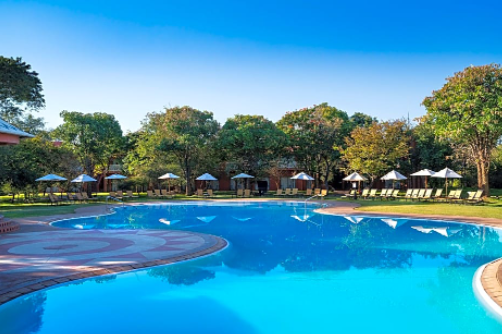 Your lodge facing Victoria Falls
The hotel is situated on the banks of the Zambezi River and offers direct access to the Victoria Falls within a 5-minute walk. We like: discovering a natural wonder
Selection of high standard hotel with activities & transfer included French-speaking assistance & reception as well as your digital roadbook Guided boat and 4x4 safaris
International flights Optional activities Conservation taxes specific to the entrance to the proposed parks Meal not included in the daily detail Passport, visa, vaccines and other formalities fees Assistance and repatriation insurance cancellation insurance Tips