South Africa in a few books
Take advantage of this period of confinement and immerse yourself in the fascinating reading and history of South Africa. Here are some books on South Africa that we recommend to better understand the depth of our adopted country. Here is our top 4. Good reading !
1. "A rainbow in the night"
---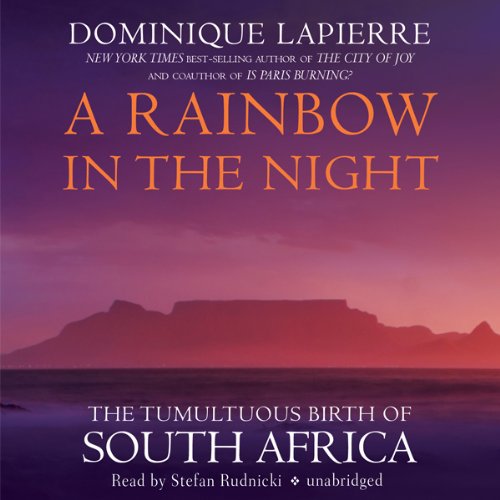 This book written by Dominique Lapierre describes the tumultuous birth of South Africa told through the heroic destinies of the founders of the rainbow nation. Dominique Lapierre traces the history of the nation, from the arrival of settlers to autonomy.
It is not a history book but a story that is very easy to read. A poignant story that allows us to discover Nelson Mandela in other facets.
2. "A long road to freedom"
---
This autobiographical book was written by Nelson Mandela. Begun in 1974 in Robben Island prison and completed after its release in 1990, it is a major work on the history of South Africa and the upheavals of the 20th century.
Nelson Mandela describes his childhood, his career, his political involvement, his imprisonment and his release.
3. "13 hours"
---
South African thrillers Deon Meyer still take place in South Africa. We particularly recommend the book "13 heures" which takes place entirely in Cape Town. In the style of the 24 heures chrono series, this book will keep you going from start to finish!
It also provides a better understanding of the socio-economic context of South Africa and the sometimes complicated relationships between different cultures.
4. "The Alliance"
---
Through the fate of the Dutch Van Doorn, the English Saltwood, and the black Nxumalo, James A. Michener looks back on the history of the country: when Zulus and Xhosas reigned supreme over the Zimbabwe empire, until the arrival white pioneers, the Boer War and the Apartheid regime. This book is among the best books on South Africa in addition to providing an overview of the political complexity of the country.
Your library is on point
---
Are you ready ? Read some of the books on South Africa before you go, and don't forget to slip another in your suitcase for a read that is totally immersed in the country. SATravellers thinks of you in the preparations for your trip and reminds you that to put in your suitcase to go on safari … Check out our other blog posts below for a hassle-free trip.
Nicolas