SATRAVELLERS - OUR FAVORITE TRIPS
Discover Southern Africa with SATravellers, your local travel agency based in Cape Town and Windhoek. We specialise in authentic and exceptional trips to South Africa, Namibia, Mozambique, and Botswana. Our agency is committed to providing you with quality tailor-made services, ensuring your journey in Africa is unforgettable.
OUR THEMES FOR YOUR TRIP TO SOUTHERN AFRICA
Whether it's a family trip or a honeymoon, a discovery journey or a motorcycle tour, our agency is dedicated to creating a tailor-made trip that will leave you with unforgettable memories and an irresistible desire to come back. We strive to make every moment magical and ensure your journey becomes a unique and memorable experience.
OUR LATEST POSTS FOR YOUR TRIP TO AFRICA
Discover below our latest articles specially written by the members of our agency.


Aaaah South Africa … You dream about it while looking at the atlases and you slowly begin to organize your trip. The crucial question comes: when is the best time to travel to South Africa? Climate, reverse season …: we entrust you with everything.
What is the currency in South Africa? What budget should you plan for one or two weeks in the Rainbow Nation? And finally, what is the concrete cost of living on this side of the world? All our answers in this article.

Are you looking for an idea of a destination for your next family vacation? Do you think that it is impossible to go on safari with the little ones? Do not panic ! This article is here to answer your questions. In South African Travellers we leave no one behind by creating itineraries suitable for the whole family: young and…
WHAT TRAVELLERS ARE SAYING
Discover the feedback from our travelers below. All customer reviews about our travel agency are available on our Trustpilot page.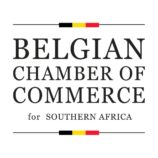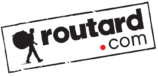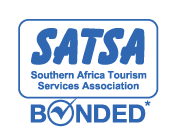 COVID-19 - MORE THAN EVER ON YOUR SIDE!
We are carefully monitoring the development of the situation in our destinations. Should your trip be impacted, we will inform you and together we will find a solution to postpone your African adventure in the best possible conditions.
We have also put in place more flexible booking conditions that will allow you to move forward your travel plan despite the lack of visibility.